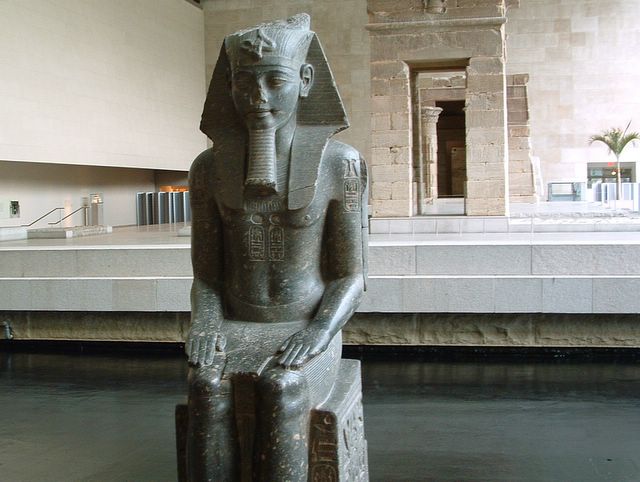 Colossal Statue of Amenhotep III Reinscribed by Merneptah, 1390–1353 B.C.. The statue is from Thebes, Luxor, in the Temple of Amun.
The Temple of Dendur, in the background, was built during the reign of Augustus Caesar in the Roman period.
The room in the Metropolitan museum is quite excellent with a huge window looking into Central Park.
See more photos of my visit to the Met. And more photos around NYC. And photos from my trip to Egypt.
Related: Statue of King Mankaure and His Queen (Egypt) – Egyptian Hieroglyphs at the Met in NYC