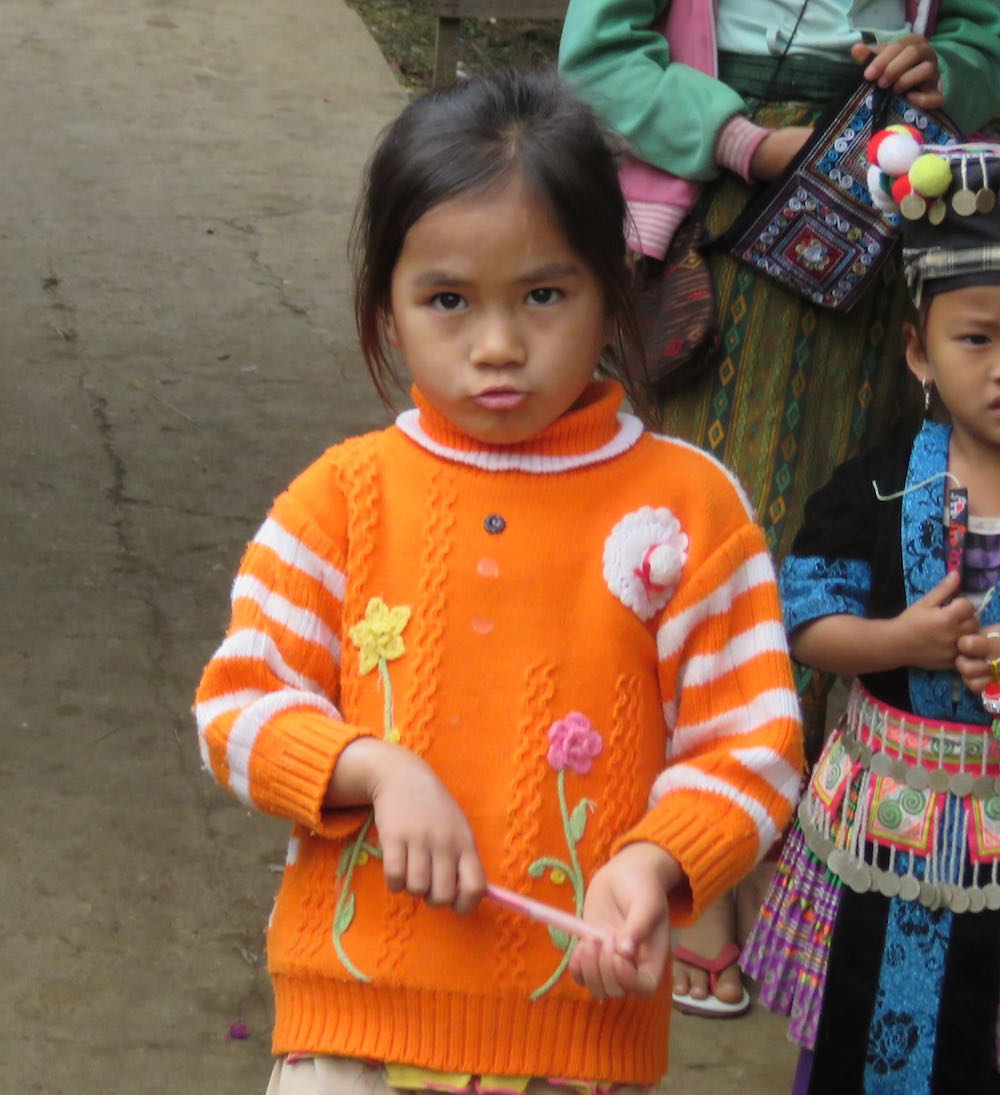 It was a village on the way from Luang Prabang to the beautiful Kuang Si waterfall. It is a bit disheartening to see how the village puts out the children to encourage the tourists to buy.
But the kids seem like they are mainly having fun and the truth is it is likely about the best way, right now, for them to bring in a bit of extra cash. It is far from perfect but I thought it was a nice stop and something that benefits the village more than it hurts it. Figuring out way to have local populations benefit from tourists is very important to raising standards of living in a sustainable way.
They had various handicrafts for sale and some food.
Related: Chomphet Hike, Luang Prabang, Laos – Mosaic Art at Wat Xieng Thong, Luang Prabang, Laos – Electrical Outlets on Tree Trunk in Luang Prabang – Jianshui Wet Market in Yunnan, China