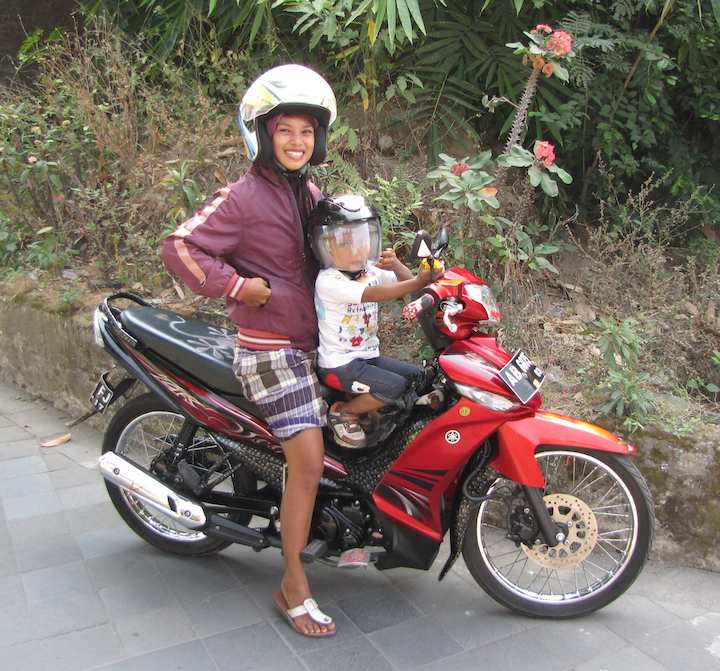 Women with her son on a motorcycle in Yogyakarta, Indonesia.
Related: Self Portrait by Vincent van Gogh – Cliff Palace, Mesa Verde National Park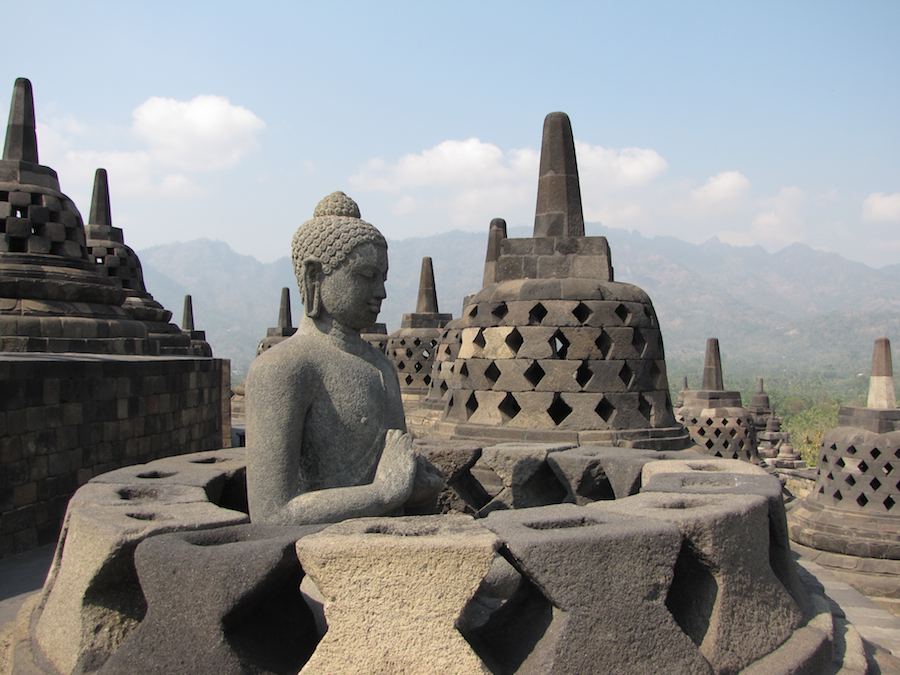 Borobudur is amazing. This photo gives a small glimpse of what it is like for more see more from my visit to Borobudur, Java, Indonesia (including a video of the view all around where this photo is taken).
Related: Buddha Statues, Borobudur Temple, Indonesia – Dome of the Rock, Jerusalem – Egyptian Hieroglyphs at the Met in NYC
Borobudur is an amazing Buddhist temple built in the 9th century. This site is well worth a visit. It is located outside Yogyakarta, Java, Indonesia. I have posted more photos and a video from my visit to the Borobudur Buddhist temple site, which is a world heritage site.
Borobudur includes 504 Buddha statues. I didn't notice the bat in this photo, when I was visiting.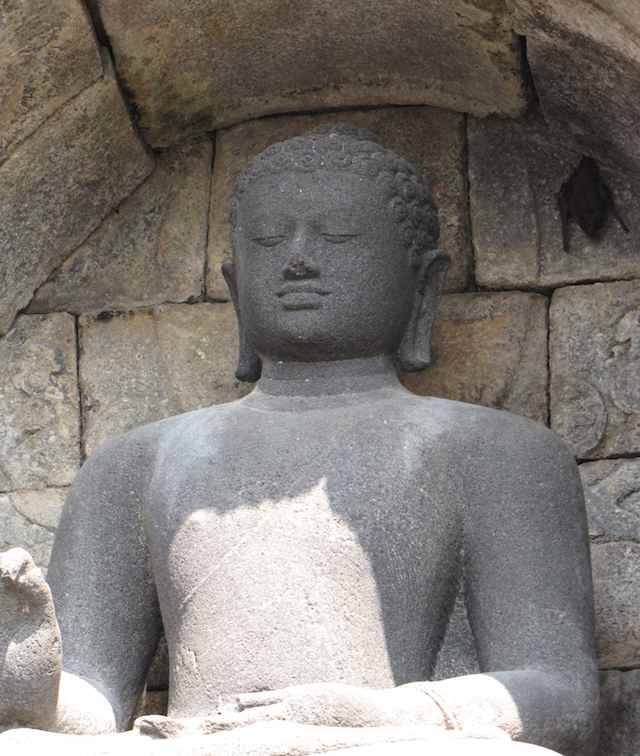 I did notice this lizard.