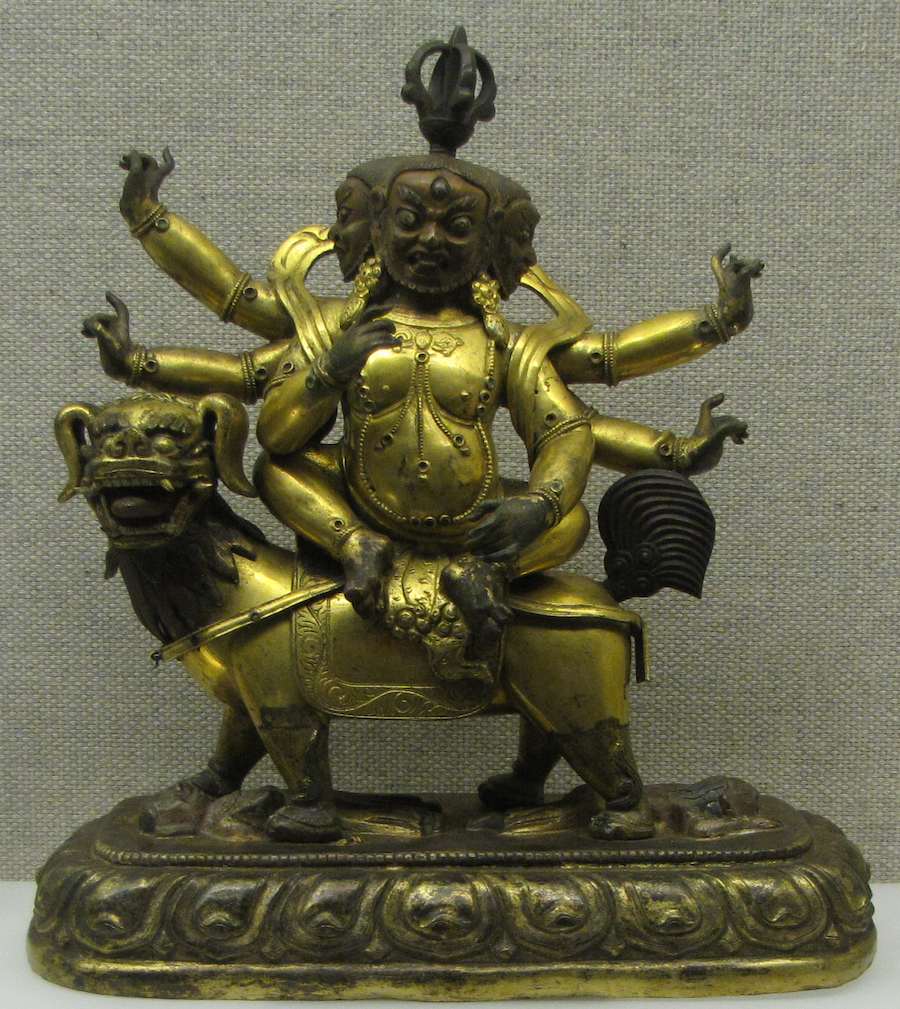 Tibetan figurine of a wrathful Manjusri, with copper gild, at Shanghai Art Museum. From the Qing dynasty era (1664 to 1911).
Je Tsongkhapa, who founded the Gelug lineage of Tibetan Buddhism, is said to have received his teachings from visions of Mañjuśrī.
Within Esoteric Buddhism, Mañjuśrī is a meditational deity, and considered a fully enlightened Buddha. In the Shingon school of Esoteric Buddhism, he is one of the thirteen deities to whom disciples devote themselves. He figures extensively in many Esoteric Buddhist texts such as the Mañjuśrī-mūla-kalpa and the Mañjuśrīnāmasaṃgīti.
Related: Buddha Statues, Borobudur Temple, Java, Indonesia – Candi Sewu, Yogyakarta, Indonesia – Egyptian Statue in Front of the The Temple of Dendur at the Met in NYC