Borobudur is an amazing Buddhist temple built in the 9th century. This site is well worth a visit. It is located outside Yogyakarta, Java, Indonesia. I have posted more photos and a video from my visit to the Borobudur Buddhist temple site, which is a world heritage site.
Borobudur includes 504 Buddha statues. I didn't notice the bat in this photo, when I was visiting.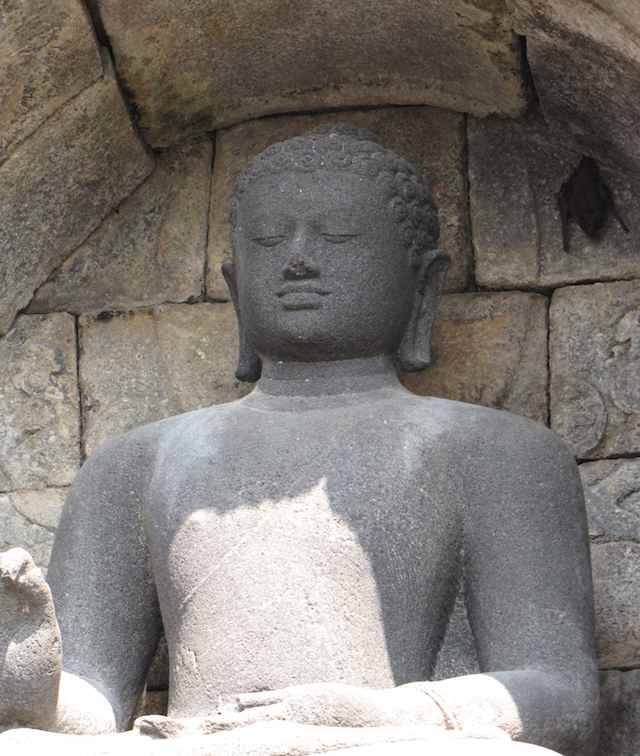 I did notice this lizard.