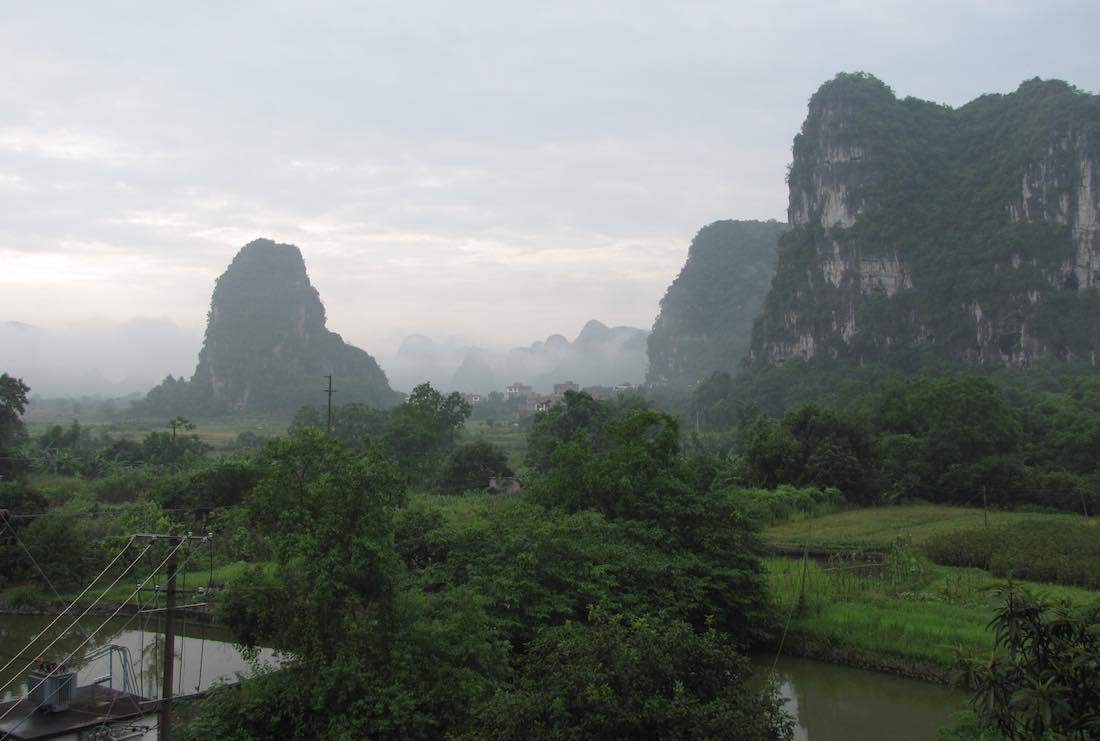 This is the view from a guesthouse I stayed at in Yangshuo, China. It was a wonderful place, and I also hired the owner as my guide. Sadly while I was staying there a big 5 star hotel rented out all the guest rooms here for the next year to house their staff.
It was a wonderful place to stay. I ate dinner with the family one night. Her son was the driver when we needed a car. I used a bike for some exploring and a guided trip with Amy. I also talked with her high school daughter though I don't speak Chinese and the daughter's english wasn't so strong. We used Google translate to help 🙂
You still can hire Amy as a tour guide. I recommend Amy, I don't usually get guides but for China I figured it made sense and I was glad I did, as doing things yourself is just much more of a hassle than elsewhere (Shanghai I didn't bother with a guide and didn't need one but elsewhere it was helpful).
Yangshuo (near Guilin) is definitely a nice place to visit, I would recommend including several days in Yangshuo in your itinerary also (or 1 to 2 days if you are in a hurry). A raft trip down the river was the highlight for me (in fact I did another the next day).
Related: Pink lotus flower in Yangshuo, China – Traditional Chinese Raincoat in Yangshuo – View from Mesa Trail, Boulder, Colorado, USA