Monthly Archives:
November 2015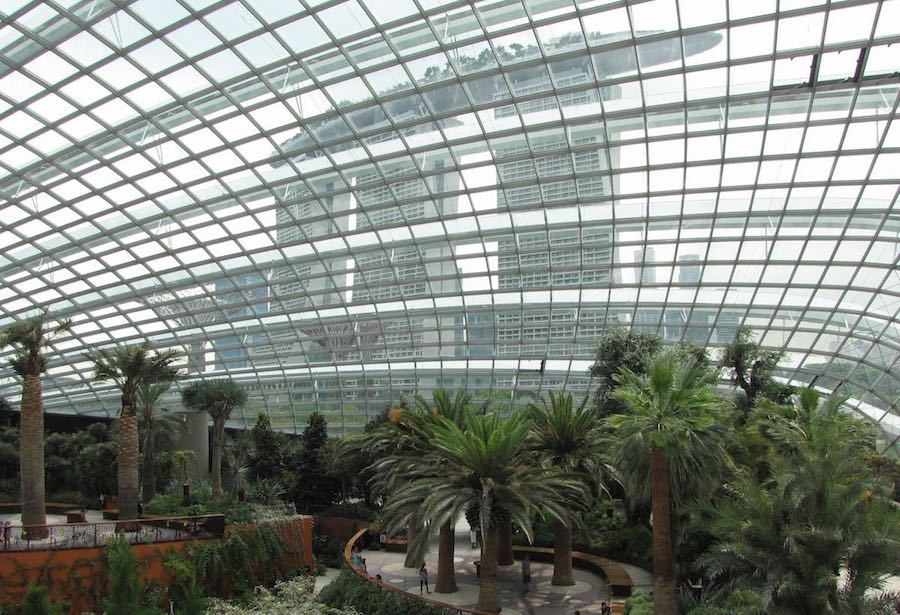 Flower Dome, Gardens by the Bay, with the iconic Marina Bay Sands (ship building) in the background (Singapore).
Related: more Singapore photos – Singapore Zoo – Sungei Buloh Wetland Reserve, Singapore
Most of the posts on this blog are just photos. This post is a bit different in that it is a post about taking photos.
I actually owned a camera that used film. The barrier to talking multiple photos was much greater then – not only the cost but also you only have so many shots left so you can't "waste" too many. Digital cameras are great for quite a few reasons but one of the best is how easy it is to just snap a bunch of photos and hope some are great.
You really can make quite a bit better photos without much effort. Just paying a bit of attention to good photos can help a great deal.
One thing I find amusing is selfies actually take advantage of something good photographers knew a long time ago. To get good photos of people put them in the foreground. You still see it today, but it was much more common (like 98% of these type of photos), where the people are tiny dots next to some tourist attraction. Selfies go a bit overboard with putting the person in the foreground (most of the time) but they are often better than the tiny dot people photos.
I still remember the photo a professional photographer took of my grandparents at their house where I saw this lesson and have remembered it since. The people were put at the front of the yard so they took up a good 50% of the photo but it was staged to capture their home of 40 years. So often this type of photo is with the people little dots in front of the house with the framing of the house nearly the same.